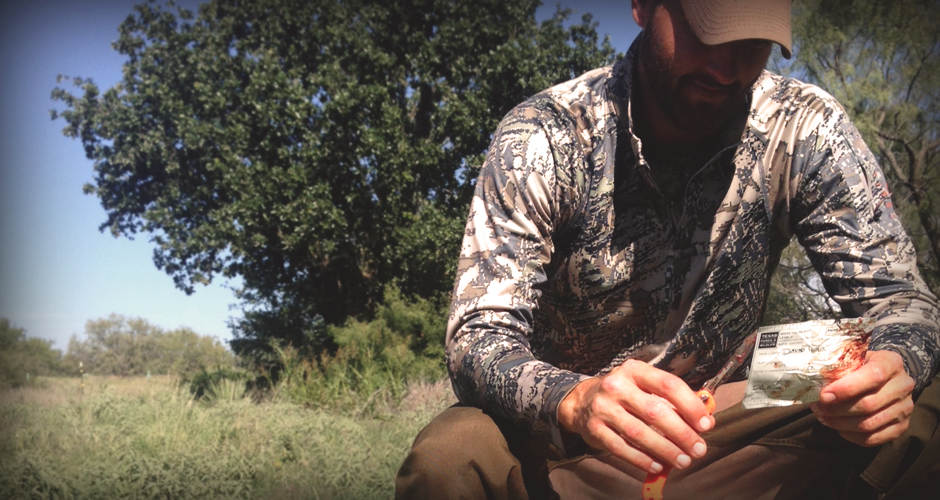 A knife is one of a hunter's most valuable tools. I can remember watching my grandfather field dress and cape out my first buck. I watched him as he worked his old "Case" folding knife to separate hide from flesh as he turned my trophy into food for our table. I own that knife today, but it's been retired. It's been replaced in the field by the Piranta-Bolt from Havalon Knives.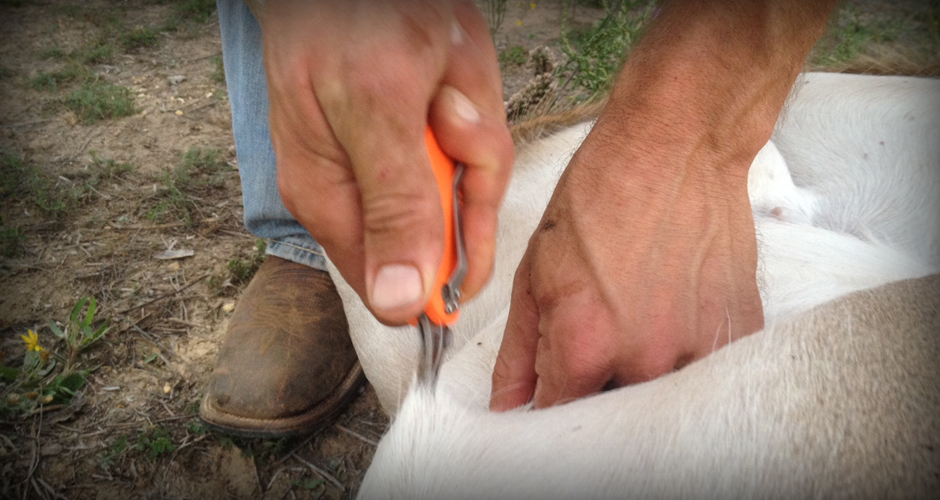 Being a guide means I gut, skin and cape a lot of animals. Over the past few months I have cleaned bear, whitetail deer and hogs with this knife and I can tell you that these stainless steel blades are not only sharp but actually keep an edge. I was able to use the same blade for two and sometimes three animals. In the past, cleaning a hog meant that I would be forced to stop and sharpen my knife midway through the process due to the animal's tough skin and fat, which dull the blades. Not with this bad boy! When you're skinning an animal in the cruel "Lone Star" heat, it is imperative to work as quickly as possible to save the valuable meat. Because they are replaceable, I can change out the 2 ¾" surgical blades in less than ten seconds. And yes, these are actual surgical blades. They make incredibly perfect precise cuts and one must take extra caution in handling these extremely sharp blades. I must admit that after cutting myself a couple of times, I have learned to respect just how sharp a Havalon blade is.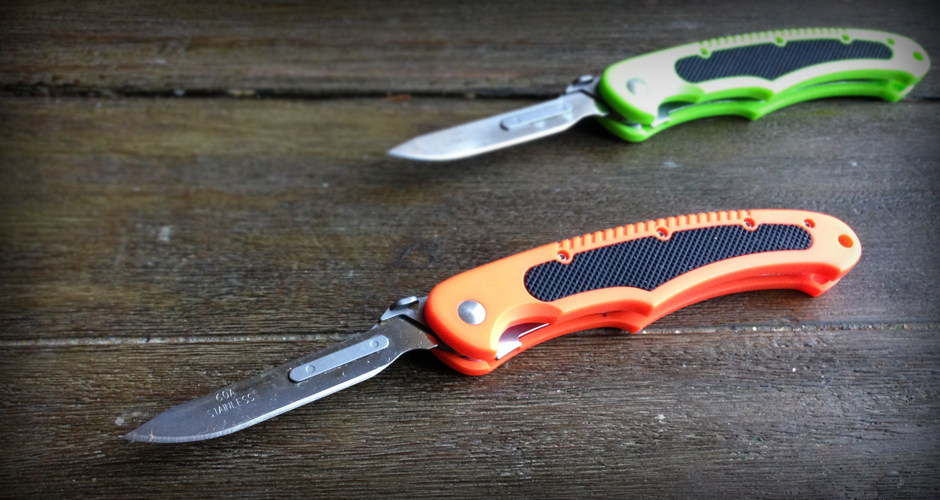 Another thing worth mentioning is that the folks at Havalon have significantly improved the handle on the Piranta-Bolt from those of previous models by making it larger and more robust. I am 6'3" and have larger hands, so I was pleased to find that this knife fits me much better than your typical folding knife. It comes in the familiar Havalon blaze orange or a new "Shock Green" color, so when you set it down or drop, it you aren't going to spend the next 10 minutes wondering where the heck your knife went.
I truly believe in this product enough to recommend it to every one of my clients. And Havalon believes in their product so much that they back it up with a 100% satisfaction guarantee and a lifetime warranty. So for a mere $50 you can set down your old skinning knife and never sharpen the Piranta-Bolt again. This is not your grandpa's hunting knife!
David Frisbie is a Tight Lines and Big Tines! Pro Staffer and professional guide at Frisbie Outdoors.
Visit Havalon Knives for more information on the Piranta-Bolt. If you decide to purchase one, share photos of it in action and let us know how you enjoy it on Facebook!