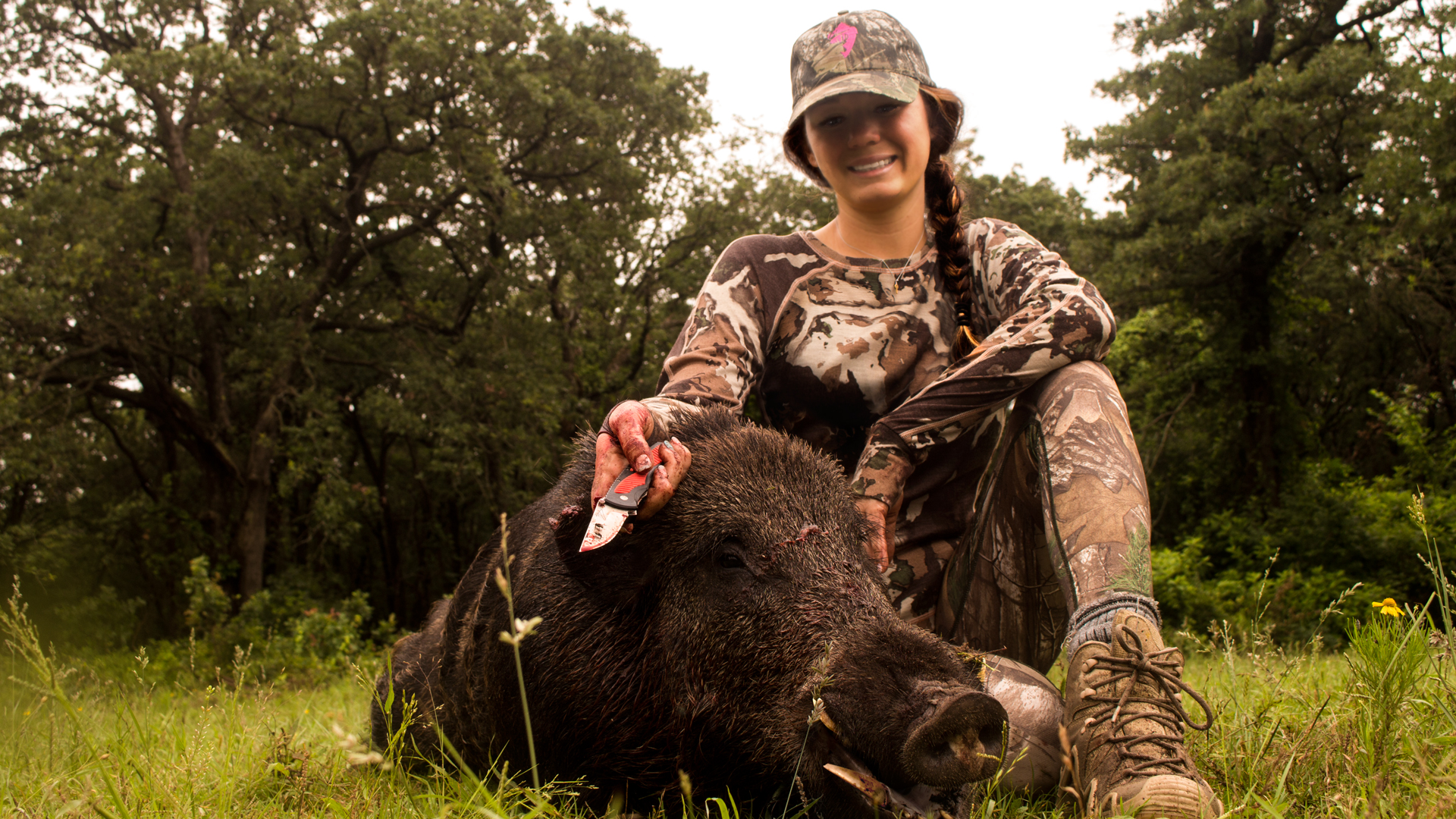 HAND-TO-HAM COMBAT follows Desiree as she sets out with David Frisbie, Trey Chapa and some four-legged friends to track down a wounded hog. Along the way, she encounters a BIG surprise and has to act quickly to save the dogs from being harmed in our most raw and wild adventure yet.
"Let me get this straight. You took down a big wild boar with a knife. Are you crazy? Why???"
"Maybe I am a little crazy! And while it doesn't necessarily even the playing field, it is a traditional method of hunting by generations of hog hunters that makes for more of a challenge. Our guide, Trey Chapa, has hog hunted with only a rope or a knife since he was a child, and I wanted to experience that for myself. I am a big advocate of living a sustainable lifestyle and I seek that connection to my food. I've never had a more intimate experience in harvesting my food than this. And besides, our original intent was to go and track down a wounded hog (which we did). We certainly didn't expect to run into the big boar and we had to act quickly to save the dogs from being harmed. Filling the YETI with pounds of delicious lean protein was an added bonus." – Desiree

CLICK for more information on this hunt or to BOOK THIS HOG HUNT now, call David Frisbie at 1-817-995-1267.
Special thanks to Havalon Knives, First Lite, MTN OPS and YETI Coolers.