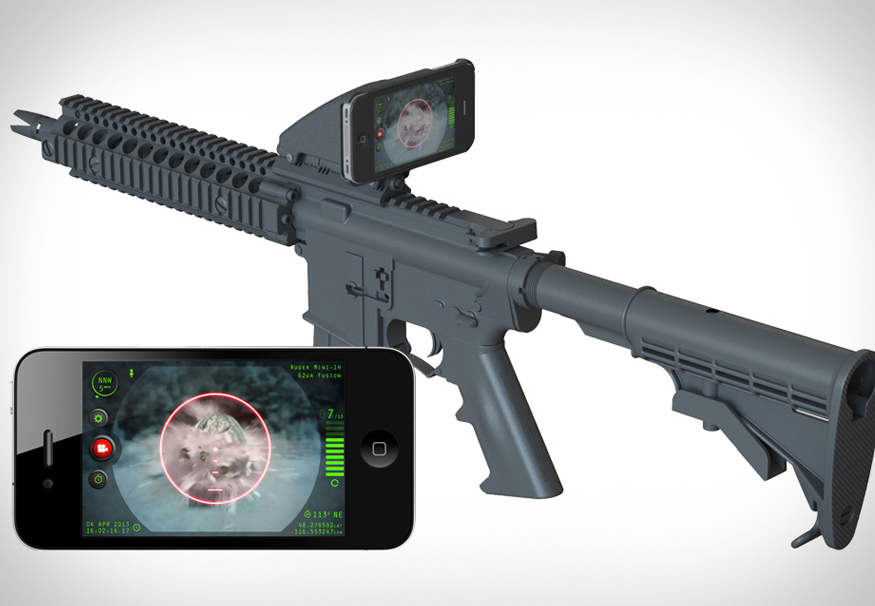 TURN YOUR iPHONE INTO A RIFLE SCOPE. THERE'S AN APP FOR THAT.
There seems to be an app for everything these days. Now there's one that turns your iPhone into a tactical rifle scope. A north Idaho company, Translusene, has developed the Inteliscope Tactical Rifle Adapter ($70) which will allow you to mount your iPhone to a tactical rifle. Once secured to your firearm, you have the option of using portrait or landscape orientation. The iOS app for the device features digital zooming controls, custom cross hairs, a compass, GPS and the ability to record video. It can probably take one mean selfie as well.
So what do you think? Share your thoughts with us on Facebook!