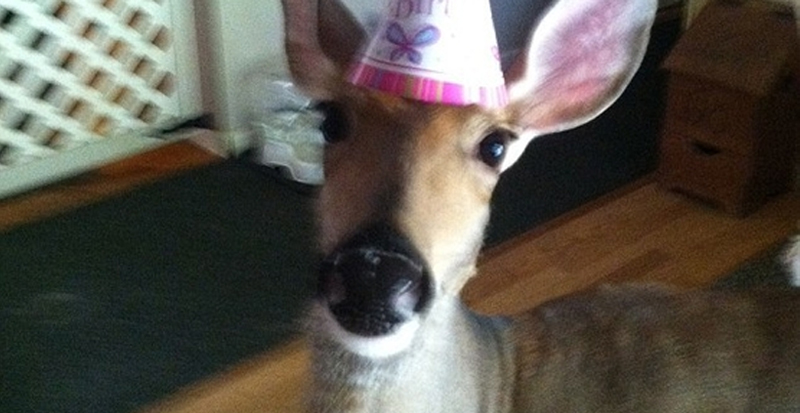 Michigan Family Wins Right to Keep Pet Deer
The Michigan Department of Natural Resources will allow a Michigan family to keep a deer they have raised since it was a fawn. The family, whose identity has not been made public, rescued the deer five years ago when it was orphaned after its mother was hit by a car in front of their Genesee County home. The decision is a reversal of the DNR's earlier ruling which would have sent the deer, named Lilly, to a zoo and ignited outrage across the Internet. A change.org petition garnered over 16,000 signatures and an Indiegogo campaign raised thousands of dollars to help the family with legal fees.
DNR director Keith Creagh said in a statement, "This is an extraordinary situation in which, in violation of Michigan law, a wild animal was, unfortunately kept for a very long period of time in a home enivronment." Under the ruling, the family will have to apply for an Exhibition Class Permit with an annual fee of $450 and do annual disease testing on the animal.
They will also be required to install and maintain a suitable high fence around their yard, though from the videos of Lilly floating around the Internet, it seems she is most happy lounging on the living room couch.
What do you think of the decision? Was it the right one? Share with us on Facebook.